ZipBaits innovations spread globally. Including the original sliding weight transfer casting system MAG-DRIVE. This system allows for a low centre of gravity, perfect balance and a long casting ability. ZipBaits uses only Eco Friendly materials and lead is included.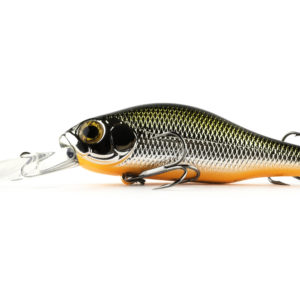 Zipbaits Khamsin Jr. DR
Silent shad that attacks the middle range. Body design resembles that of Bluegills and Crappies. Please choose the appropriate size bait that fits according to your field and targeted species.
€

19.75