Bassday is a premium hard-body lure maker of unsurpassed quality and finish. Has a great reputation not only in native Japan, but also around the world. Each hard bait is carefully crafted and thoroughly tested. Making it a guaranteed fish catcher. Bassday originally built a series to attract strikes from large trout and freshwater fish in all kinds of water bodies. The series covers shallow, mid and deep diving lures. Bassday Sugar Minnows and Bassday Sugar Deeps cover the mid and deep range . While top-water performers are the Sugar Lipless, Crystal Poppers and SugaPens with the later deadly as a whiting surface lure.
Bassday lures ensure a quality product to the end consumer by crafting with quality control and tested too. The action is perfect for inshore species. Moreover wide and tight wobbles at a range of speeds depending on the hard bait. Furthermore the size and color palette is extensive with up to 14 colors in different styles and models ranging from 35 mm to 70 mm in length.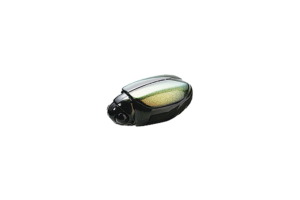 Bassday Bun
With wobbling and a huge wake, Bassday Bun turns the tables. Their amusing insect-like shape offers excellent fishing opportunities. Bass, Trout, and tiny Trevally are all popular targets. Furthermore, when worked repeatedly with short jerks, Bassday BUN demonstrates its overall balance. Perfect for chub fishing as a shallow crank.
€

14.55