Quality without the price tag. Pontoon21 fishing lures are Japanese designed. All come with Owner Hooks as standard. As well as a high quality finish that one would expect from a premium quality brand. They also do a range of terminal tackle which includes snaps, split rings, lines, rods.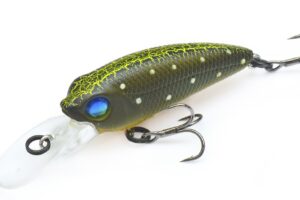 Pontoon21 Alter Idem 36SP MR
Pontoon21 Alter Idem 36SP MR has a unique balancing system. It inherits the iconic shape of the Cheerful line of lures. Best described as a silent killer with a geometry of a shad. The size is both suitable for ultralight and light tackle. Furthermore this size will attract almost all predators. Pike, perch, trout, big rudd are all capable of hooking up when fishing with this lure. Even at the slowest retrieves the lure stays stable, balanced with elegant play.
€

7.50