Quality without the price tag. Pontoon21 fishing lures are Japanese designed. All come with Owner Hooks as standard. As well as a high quality finish that one would expect from a premium quality brand. They also do a range of terminal tackle which includes snaps, split rings, lines, rods.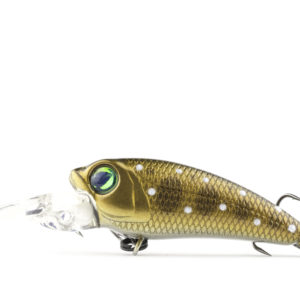 Pontoon21 Alter Idem 36SP MR
Keeping the traditional stability of Cheerful, Alter Idem is highly responsive even to the minimal manipulations. This is a reason of many strikes happen when you fully stop retrieving and not manipulations with your rod. When twitching Alter Idem shows "pirouettes", which you never saw before.
€

9.00