Smith rods are designed with love and professionalism. Overflowing passion pushes Smith to develop each model with the greatest care. To get an unequaled quality, not only beauty, but power wise.
Smith creates ranges for everyone. For fresh and salt water, for experienced fisherman or for beginners in this magnificent field of sport fishing.
Highly technical lures for the most realistic swimming possible. Exceptionally attractive, these won't leave any chance to salmonids and predators swimming nearby.
Smith lures are designed to meet all the challenges anglers will face. In fresh water as in salt water and in the four corners of the globe, the results are indisputable! Using Smith lures means ensuring the success of triggering all-out attacks during your fishing trips…
A multitude of high quality accessories are offered by SMITH. Equipment, leaded and floating heads, service buttons, flat or curved split ring pliers, storage boxes and kits, simple or weighted hooks, landing nets, weights for soft and hard lures, braids and high resistance wires, including clothing for colors of your favorite brands… And many more…
Designed, developed and selected for a single purpose, to make your life easier at the water's edge and at home after your pleasant days of fishing.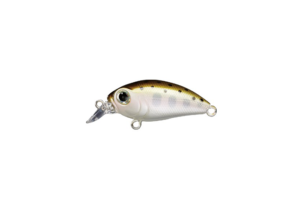 Smith Camion 32F SR
Smith Camion SR is one of the pillars in the famous series from the Japanese company SMITH. These lures deserve the title of the best floating bait. The crankbait dissects the water surface of any body of water, whether it's a calm or a rushing stream.
€

15.80