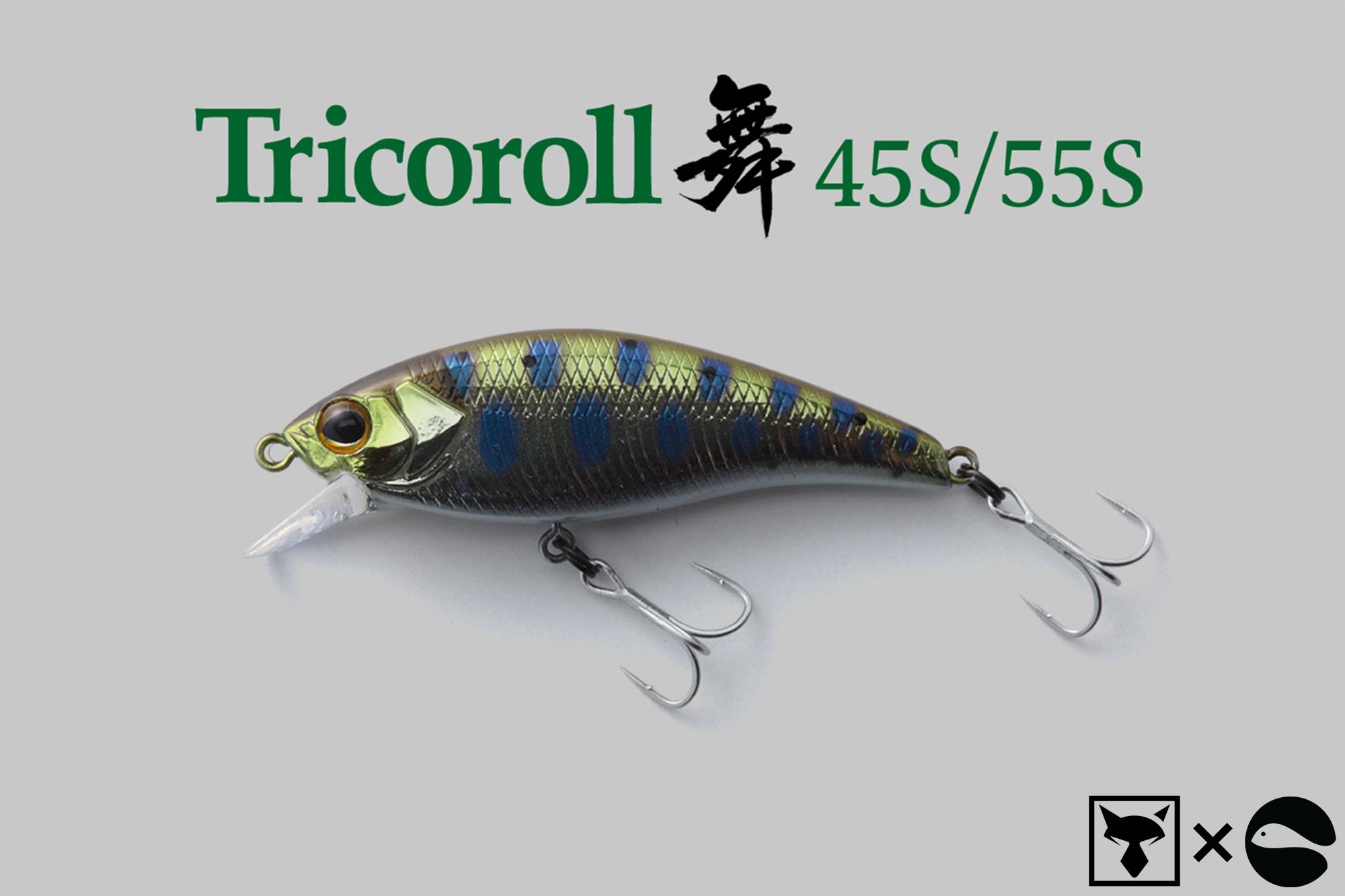 JACKALL TIMON TRICOROLL MAI 45S/55S
Jackall Timon Tricoroll Mai 45S is a flat sided model that expands the possible strategies for anglers to engage in. It is popular in fast flowing streams. The model Mai has a strong movement which is at the height of the Tricoroll series.
The flat and tall body dances in quick movements reflecting light and flickering. Thus triggering a bite from the curious trout. Another weapon is its enchanting falling action. It shimmies and sways while sinking. This acts as another trigger for a bite. Making it the lure that works straight from the moment it hits the waters surface.
SHOP NOW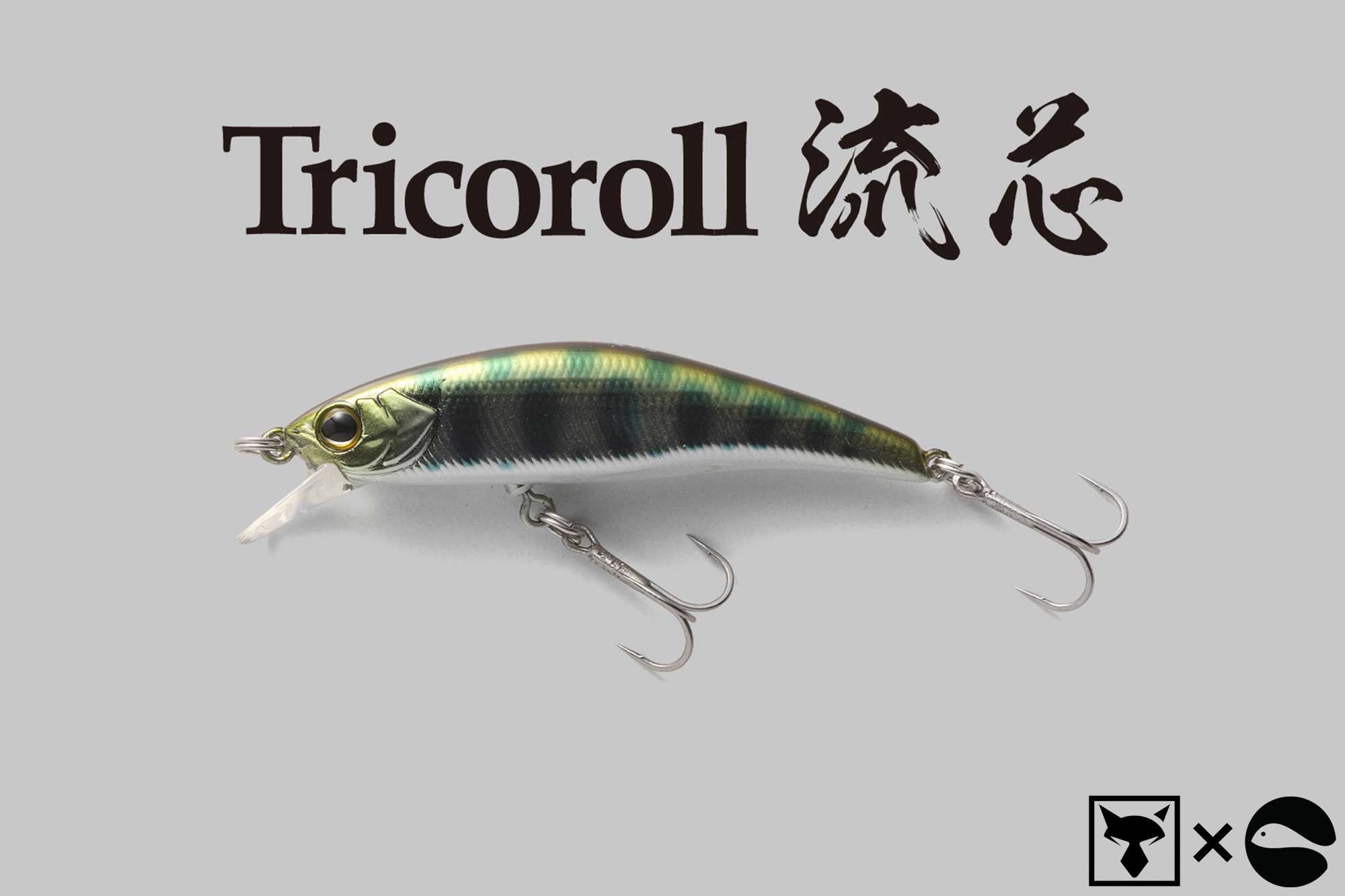 JACKALL TIMON TRICOROLL RYUSHIN 53HW
A downsized model has appeared as the TRICOROLL RYUSHIN. It makes light work of the main stream and mid level flows. The Timon Tricoroll Ryushin 53HW has a fixed center of gravity a heavy weight and a body crafted for the furthest flight distance. Best used upstream and in mountain rivers.
This Jackall minnow has effortless casting makes it easy to approach tight spots with pinpoint accuracy. The swim action is a strong wobble roll inherited from the 70HW model. Despite its small size, the twitch has a high-response action. It flips the body kicking out the tail, allowing you to attract even passive trout.
SHOP NOW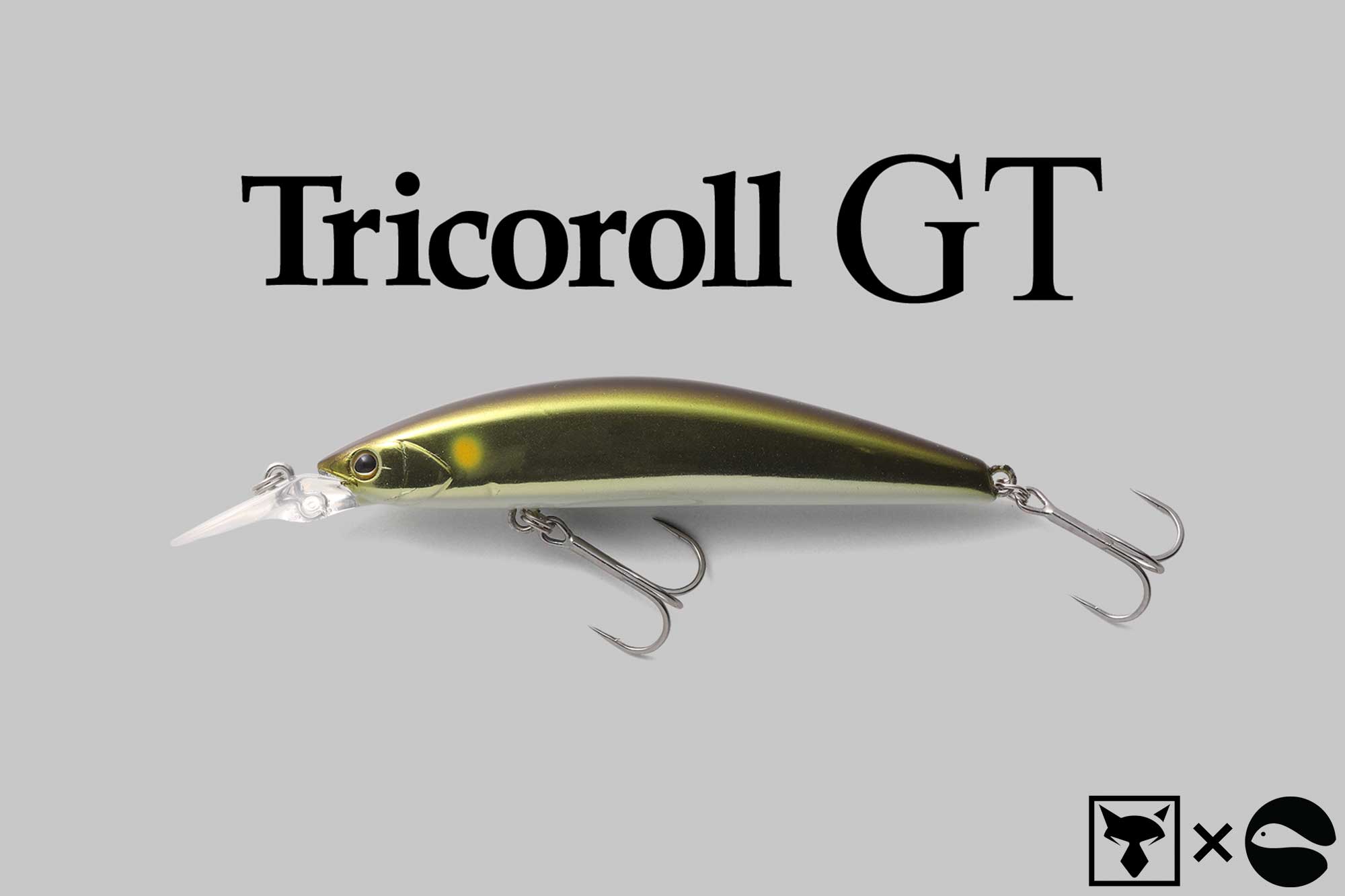 JACKALL TIMON TRICOROLL GT 56SR-F/56MD-F
Jackall Timon Tricoroll GT 56SR-F is a minnow created for trout and salmon fishing. A 56mm size model is now available in the TRICOROLL GT series. Furthermore it uses a custom made weight, magnet combo which creates a low center of gravity. Thus system helps to achieve outstanding flight distance and a stable swim while still being a floating model.
The crisp wobbling roll is achieved due to the fat body. Moreover twitching feels responsive and light. Near perfect finish flashes in sunlight whatever way you choose to retrieve the lure. Even though the Timon lure is a mountain stream minnow, it can be used in smaller or bigger rivers. Even in lakes, thanks to the overwhelming flight distance casting from the banks will be no problem.
SHOP NOW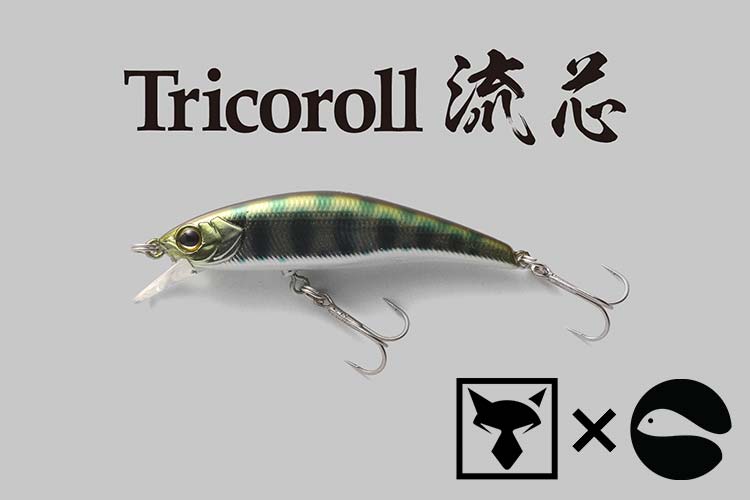 JACKALL TIMON TRICOROLL RYUSHIN 53HW
The TRICOROLL RYUSHIN is a smaller version of the TRICOROLL RYUSHIN. The Jackall Timon Ryushin 53HW has a fixed center of gravity, a high weight, and a body designed for long-distance flight.
SHOP NOW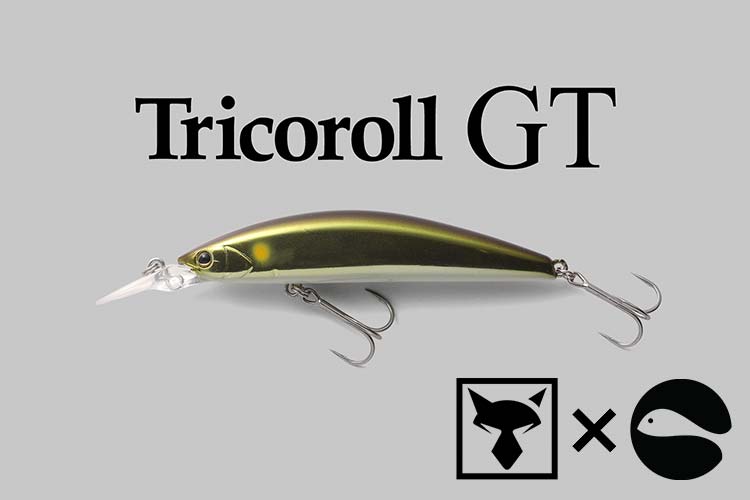 ZIPBAITS RIGGE FLAT
In the Timon TRICOROLL GT series, a 56mm variant is now available. While still being a floating model, the mechanism aids in achieving exceptional flight distance and a stable swim.
SHOP NOW
BEST SELLING TROUT FISHING LURES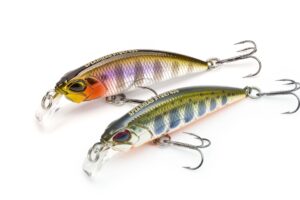 DUO Spearhead Ryuki 45S
A flat, heavy minnow the DUO Spearhead Ryuki 45S. It has a crisp movement and is sensitive. It can also make a series of twitches in a short period of time due to its quick onset. The lure waddles from one side to the other when twitching aggressively with no breaks or stops. It has a slight up and down deviation, almost like a wounded fish. No matter what angle of attack you use, it works effectively on the current.
€

15.50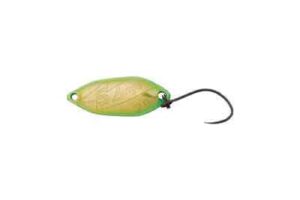 Office Eucalyptus Strina Large 2.9g
With a raging motion, the Office Eucalyptus Strina Series attracts fish. It's made for local trout fishing, but it'll also draw fish from wild streams. The Strina Large was manufactured in addition to the basic sizes of 1.6g and 1.9g.
€

5.95
FEATURED TROUT FISHING LURES
Perfect transaction, fast shipping and lure in accordance with specifications !
Ordered 5 spoons, arrived quick, cannot wait to try them out !
A high quality lure, always produces bites. Pity not all color options available.
Great little lure, perfect for chub and trout fishing from the surface. Also thanks for fast shipping !
FOLLOW US @TROUTANDSTREAM