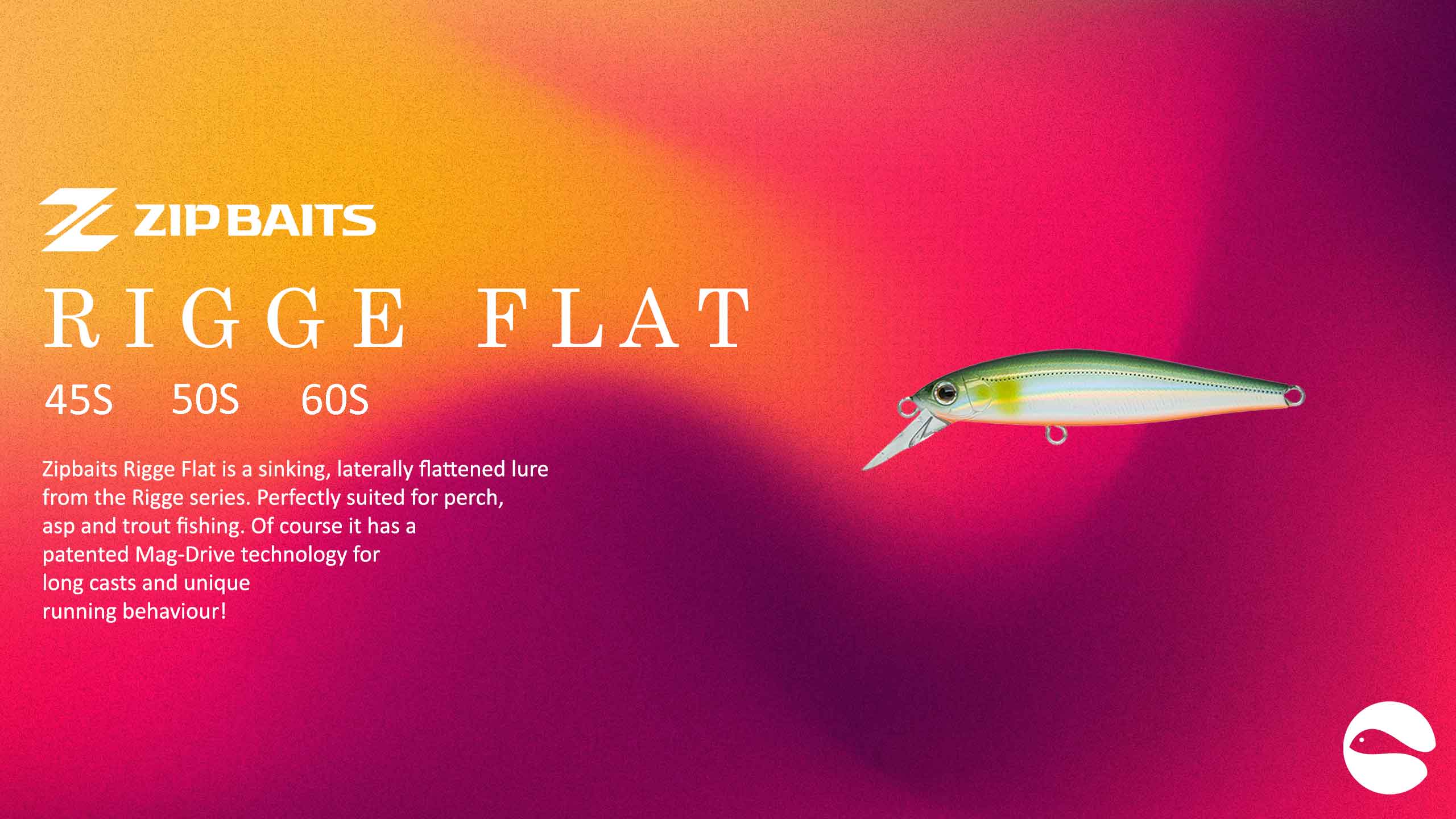 ZIPBAITS RIGGE FLAT
Zipbaits Rigge Flat is a sinking series, laterally flattened lure. Fishing for perch, asp, and trout has never been easier. It does, after all, have proprietary Mag-Drive technology for long throws and distinct running behavior!
The Rigge series is equipped with the same technical highlights as the others. The Rigge Flat has a shad-like design that has been modified. The Flat versions show off their full potential, especially in continual pull or strong currents, thanks to their taller back and bulbous underbelly with flat flanks.
Furthermore, the ZipBaits Rigge Flat is typically employed for trout and perch fishing in fast-moving waters such as streams and rivers as a sinking hard bait. Depending on the present pressure, they reach the necessary depth quite quickly.
In terms of lure presentation, you may do whatever you want. Twitching is the most popular and excited method. Always make sure you know the structure of the bottom while fishing using sinking Rigge Flat plugs. In order to avoid anchoring on the bottom!
SHOP NOW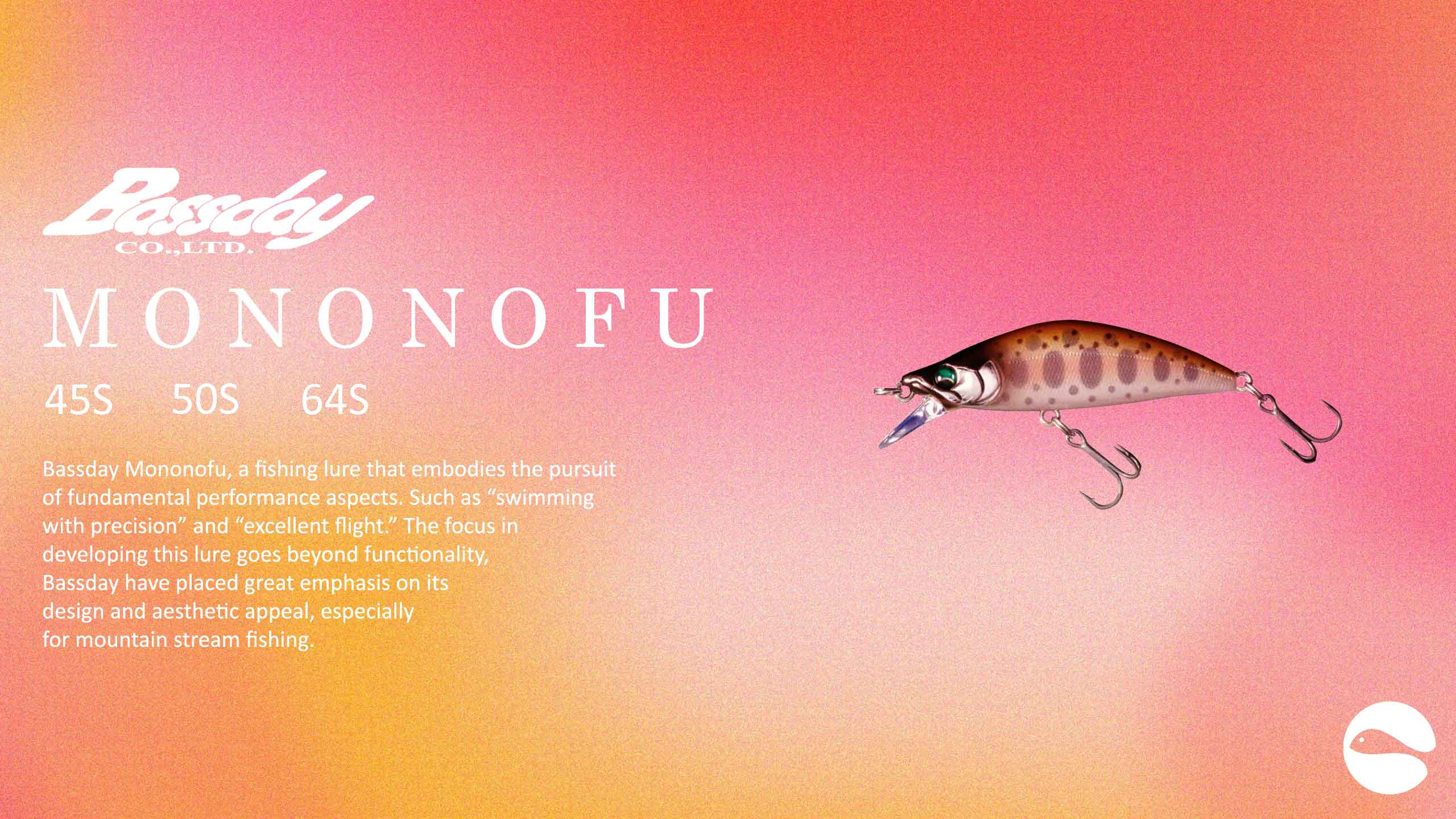 BASSDAY MONONOFU
Bassday Mononofu series fishing lure that excels in fundamental performance aspects such as "swimming with precision" and "excellent flight." Bassday have gone the extra mile by creating a new mountain stream minnow with a strong emphasis on its beautiful design. When you hold this lure, it feels like a handmade creation, satisfying the desire for visually appealing gear and fulfilling the cravings of anglers.
With these sentiments in mind, they proudly present the Mononofu series, a line of lures inspired by purity, nobility, and valor, reminiscent of a Samurai.
In summary, the Bassday Mononofu is a fishing lure that combines performance, beauty, and functionality. Its visually appealing design, fast swimming action, and versatile maneuverability make it an invaluable addition to any angler's tackle box. Experience the joy of fishing with the Mononofu 50S and elevate your fishing adventures to new heights. 45S, 50S, 64S version available aswell.
SHOP NOW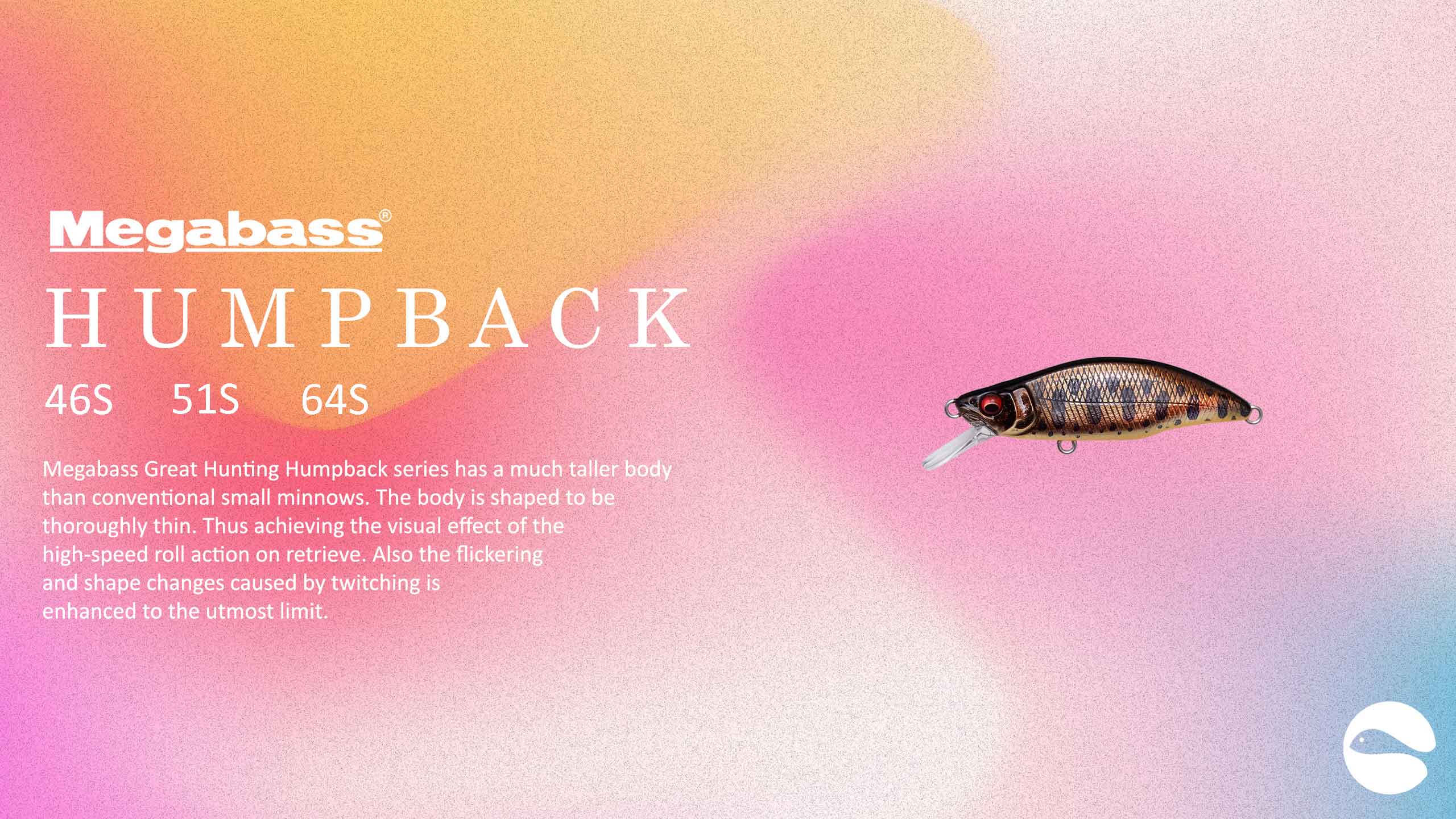 MEGABASS GREAT HUNTING HUMPBACK
Megabass Great Hunting Humpback series is a unique and highly effective lure designed for catching big trout. With a taller body than conventional small minnows, the Humpback series achieves a high-speed roll action on retrieve, as well as enhanced flickering and shape changes caused by twitching.
One of the standout features of the Megabass Humpback series is its high specific gravity and backward center of gravity balance, which is unique in the minnow class. This not only provides excellent casting distance, but also allows anglers to instantly reach the target range without being swept away by the rapids.
If you're looking for a reliable and effective lure for catching big trout, the Great Hunting Humpback series is definitely worth considering. With its unique design, excellent casting distance, and wide range of color options, this lure is sure to help you land more fish and have a successful day on the water. So why not give it a try and see what kind of results you can achieve?
SHOP NOW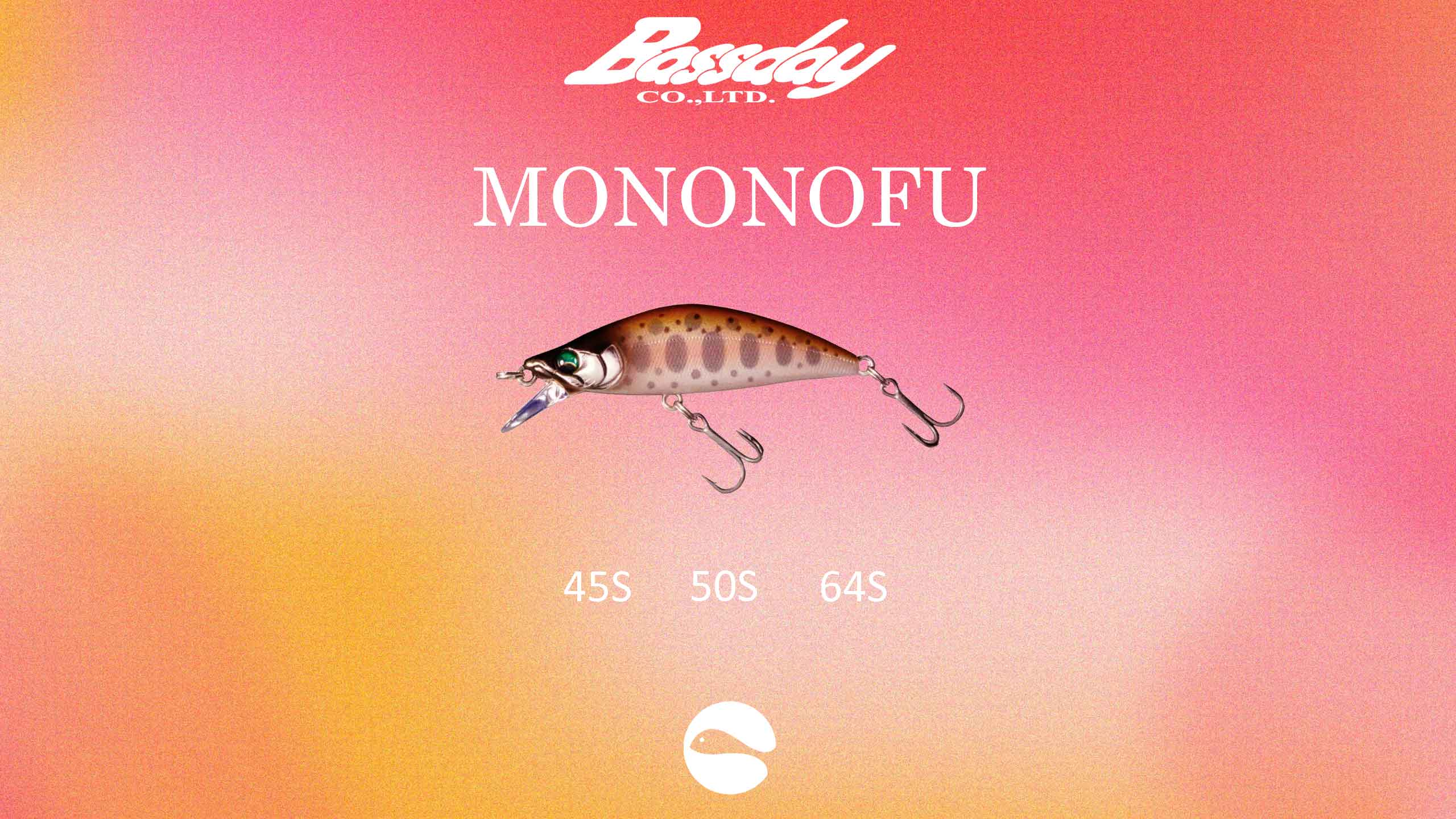 BASSDAY MONONOFU
Bassday Mononofu a fishing lure that excels in essential performance aspects like "swimming with precision" and "excellent flight."
SHOP NOW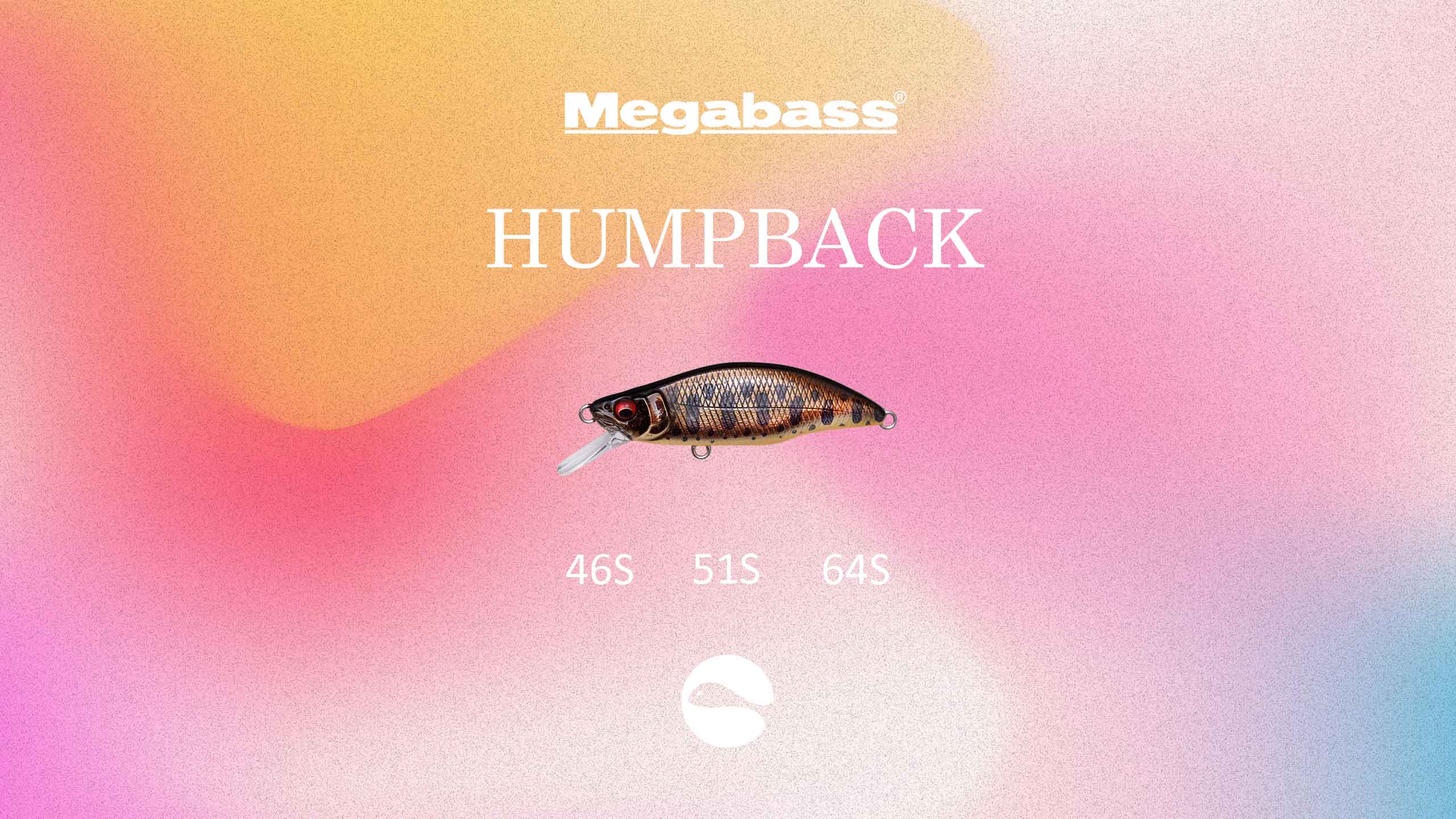 MEGABASS HUMPBACK
The Megabass Great Hunting Humpback series features a body that is significantly taller than typical minnows. The body is molded to be extremely lean. This results in the high-speed roll action.
SHOP NOW
BEST SELLING TROUT FISHING LURES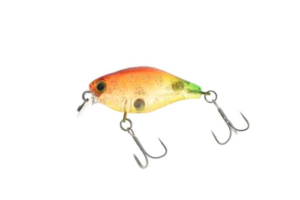 Jackall Chubby 38F
At a size that appeals to a wide range of estuary and freshwater species, Chubby's have a tight, wide action that screams for attention. Whether you want to slow roll them over weed beds or stab and dart them among structure, Chubby's will convert lookers into scorers.
€

14.15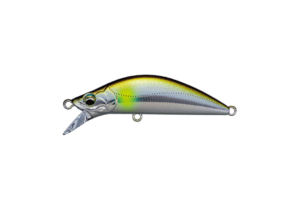 Major Craft Finetail Eden 50S
A JDM trout minnow for use in rivers, creeks, and streams is Major Craft Finetail Eden 50S. It has a flat body structure. With its unusual design, you may enjoy a variety of moves. like a quick flutter or a brief, sluggish dart.
€

9.85
FEATURED TROUT FISHING LURES
Perfect transaction, fast shipping and lure in accordance with specifications !
Good lure for chub. Also thank you for fast shipping.
A high quality lure, always produces bites. Pity not all color options available.
Wonderful service, amazing lures. +A 🙂
FOLLOW US @TROUTANDSTREAM