Jackson Inc. is well known as one of the front runners in high-quality fishing tackle. A name familiar among anglers and the worldwide fishing trade. Jackson,Inc. is a strong and innovative lure and rod brand. It covers both saltwater and freshwater fishing since 1980. Jackson strives to make joyful fishing tackle with soul. With absolute confidence in their products they supply tackle to fishermen around the world. They have dedicate themselves to create marvelous lures.
Jackson started in early days of Japanese lure fishing. The company launched "Cheiron" the first fishing rod specialized for Seabass. Several years later the "Athlete" minnow was released. Which added a rolling action to lures. At the time the main stream lures had only a wobbling action. It was a great success and was followed by "NyoroNyoro", "Pintail", "Rogos", "Artoron". All these have innovative actions.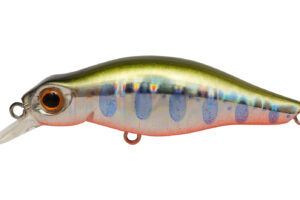 Jackson Komachi 45F
The Jackson Komachi 45F is very stable, thank to a tightly fixed weight. Perfect for twitching the quick responses from the lure entice the fish to bite. Also it is a floating type thus distinctive waves on the surface can be seen the retrieving. The lure has high catching potential although it looks cute.
€

13.00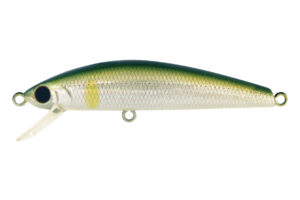 Jackson Trout Tune 55F
The Jackson Trout Tune 55F originated from the Athlete series. Created for native trout it has one goal – to catch as many fish as possible. This lure can be controlled by all anglers with ease. You can feel it react tactfully to your will and techniques.
€

14.35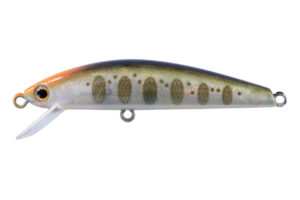 Jackson Trout tune 55S
Cast ability, water resistance and a sharp action are elements required to create a well-balanced lure all. Jackson Trout tune 55S posses all of these features. Two weights have been placed at its center. They help to grip water on the lip while keeping a natural sinking posture by making the front side heavier. Great lure for native trout fishing.
€

14.35