A spinnerbait is a lure made from one or more metal blades shaped so as to spin like a propeller when the lure is in motion, creating varying degrees of flash and vibration that mimic small fish or other prey. Spinner lures are used principally for catching predatory fish such as perch, pike and trout.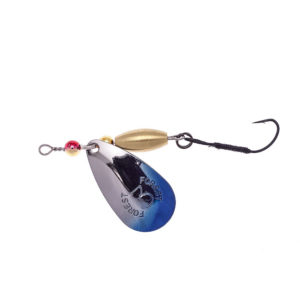 Forest Rondo Spinner
Forest Rondo Spinner are stable in strong currents, perfect for larger stream trout. As all Forest lures the spinners exhibits excellent quality.
€

8.80