TIEMCO is proud to offer an extensive assortment of high-quality tackle for lure fishing, starting with rods made by FENWICK, the top brand in the United States. Taking advantage of our own reserves of experience and expertise, we have also created many original products.
The sport of lure fishing is a way of catching a fish using an artificial bait designed to imitate a bait fish or other small edible creature to lure the fish into taking it. Created by Europeans, it underwent further development in the United States. Like fly fishing, lure fishing in Japan has a only short history. Lure fishing in Japan today focuses mainly on black bass and trout in lakes and rivers, and on many species in salt-water fishing.
This type of fishing has already developed more deep rooted popularity among the fishing public than other types of angling as it numbers enthusiasts throughout a broad range of age groups, centered on those in their teens to 40s. Tiemco tries to give these anglers all the tools needed to nuture the hobby.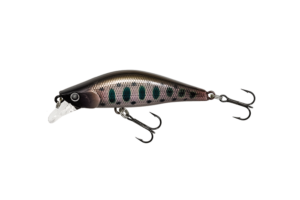 Tiemco Imeru 50S
Tiemco Imeru this sinking minnow is designed with flowing curves. Also the design has included a air chamber inside the body. Thus making it a lure that swims lively despite its being 4g. Furthermore the Imeru 50S responds well to rod manipulation.
€

17.55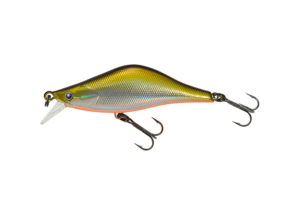 Tiemco Laks 50S
The Laks 50S has a solid lip and a weight that is in the middle. Despite weighing 4.1g, the lure moves quickly from side to side. For a longer duration, trout are attracted by this.
Additionally, this minnow performs best early in the season. The Laks is excellent for slow retrieves when the water is cold or during the summer droughts. trout that aren't actively feeding to approach and strike the Tiemco hard bait.
€

17.55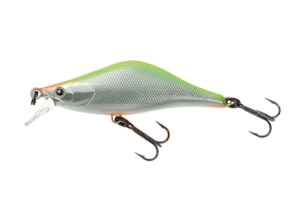 Tiemco Laks 60S
Tiemco Laks 60S was put to the test in numerous fields. There is never a bad time to employ this minnow. There are many components in this sinking minnow that produce outcomes. The flat side surface is used upstream to provide a sharp fluttering motion. The target trout finds that to be enticing. difficult to jump out of the current on cross to down approaches due to the design's balance. It can be used in a variety of river conditions thanks to the weight distribution, original lip shape, and curved body.
€

17.55