Office Eucalyptus was established in April of 2003 in Japan. Since then it has been having stable growth. This is due to there quality lures, fishing tackle and professional, passionate staff. Among them Yumiko Ishikawa. A pioneer of Japanese female professional anglers. With many angling titles under her belt she leads the development of all their tackle. Of course accompanied by a versatile team of anglers and gifted engineers. Office Eucalyptus adds scientific data and aerodynamics to achieve high performing fishing tackle. Not forgetting community the teams slogan is "Love Fishing to All The People"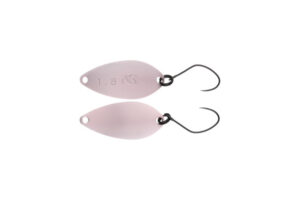 Office Eucalyptus Kokoro 1.8g
The Kokoro series allows you to freely change the action by changing the retrieve speed. Choose the right actions depending on how the fish are active or passive. It searches for active trout in the mid layers of water. Furthermore the 1.8g. model is a standard for searching wide ranges or bodies of water.
€

5.95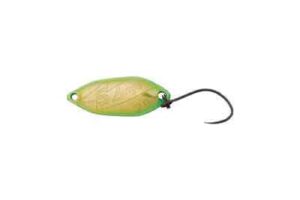 Office Eucalyptus Strina Large 2.9g
Office Eucalyptus Strina Series brings fish in with a rampaging action. It it designed for area trout fishing, but will also attract fish in wild streams. In addition to the original size of 1.6g and 1.9g the Strina Large was created. It has improved ballistics, thus improved long distance casting and stronger water push.

€

5.95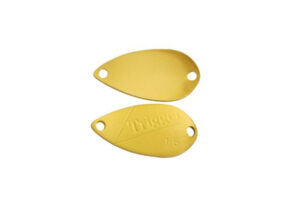 Office Eucalyptus Trigger 1.6g
The Trigger series has an exquisite wobbling roll action. This attract medium to low activity fish. Triggering there will to bite the lure, increasing the success of a hook up. The original weight are 1.3g and 1.6g, but lighter version for very slow retrieves are available. They come in 0.7g and 1.0g.
€

5.75