A selection of lures from the Bassday Sugar Minnow series. Choose from a variety of sizes, weights, working depths to suit your fishing conditions.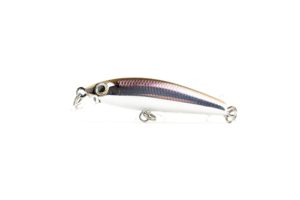 Bassday Sugar Minnow 40F
The Bassday Sugar Minnow 40F is designed to look like a swimming minnow. It will twitch in response to rod movements. A consistent retrieve will also produce an action that predators will find irresistible. The lure casts incredibly well and is extremely durable for its size. Overall, the Bassday Sugar Minnow 40F is a lure that will appeal to anglers of all stripes.
€

11.90