A selection of lures from the Jackson Trout tune series. Choose from a variety of sizes, weights, working depths to suit your fishing conditions.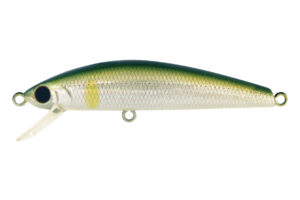 Jackson Trout Tune 55F
The Jackson Trout Tune 55F originated from the Athlete series. Created for native trout it has one goal – to catch as many fish as possible. This lure can be controlled by all anglers with ease. You can feel it react tactfully to your will and techniques.
€

14.35