A selection of lures from the DUO Toto series. Choose from a variety of sizes, weights, working depths to suit your fishing conditions.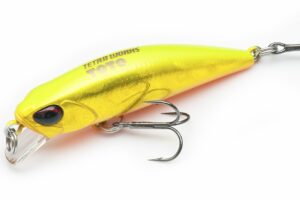 DUO Tetra Works Toto 42S
The sinking DUO Tetra Works Toto 42S recommended itself in fast streams. Fast flow doesn't spoil its action at all. ТОТО 42S also catches predators in ditch water ponds. The main thing is to master the tricky, but effective stop-and-go retrieval. After a series of jigs the minnow sinks as it wobbles. This is when bites are are most likely to occur.
€

14.90