A selection of lures from the DUO Toto series. Choose from a variety of sizes, weights, working depths to suit your fishing conditions.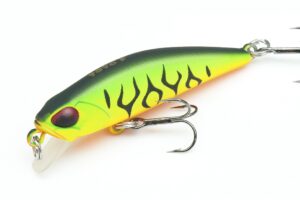 DUO Tetra Works Toto 42F
The DUO Tetra Works Toto has shown itself in fast-moving streams. The rapid tempo doesn't interfere with the action. The Toto 42F also captures predators in ponds with still water. The most crucial thing is to become proficient in the difficult but effective stop-and-go retrieval technique.
€

14.90