A selection of lures from the Megabass Great Hunting Minnow series. Choose from a variety of sizes, weights, working depths to suit your fishing conditions.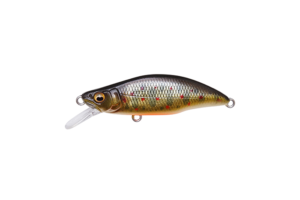 Megabass Great Hunting GH46 Humpback
Megabass Great Hunting GH46 series is substantially taller than that of traditional tiny minnows. The primary section is shaped to be as slim as possible. As a result, the visual effect of a high-speed roll action on retrieve is achieved. The flickering and form changes induced by twitching are also amplified to the maximum extent possible.
€

18.50