A selection of lures from the Pontoon21 CrackJack series. Choose from a variety of sizes, weights, working depths to suit your fishing conditions.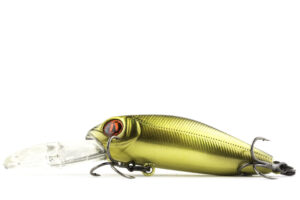 Pontoon21 Crack Jack 38SP DR
Pontoon21 Crack Jack 38SP DR is part of the series of lures that went on sale in 2009. During a short period of time it became a must have for fans of ultralight fishing. This series has the most broad selection of lures. Each size also has three options. These options depend on the diving depth of the lure. Shallow runner (SR), medium runner (MR) and deep runner (DR). Also anglers can choose between a suspending and a floating option.
€

9.25