A selection of lures from the Megabass Griffon. Choose from a variety of sizes, weights, working depths to suit your fishing conditions.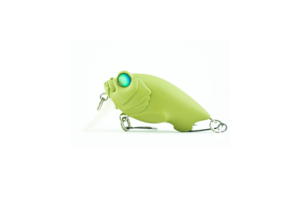 Megabass Baby Griffon Zero
Baby Griffon Zero by Megabass is a top-water bug bait based on our renowned Griffon Series. I.T.O. has tuned it. It has a larger body than Griffon and a built-in Shaft Balancer. It also has a water intake on the bottom. ZERO will dog-walk at high speed when retrieved with your rod tip high, similar to the Megabass X-80 PROP-DARTER.
€

14.90