Quality without the price tag. Pontoon21 fishing lures are Japanese designed. All come with Owner Hooks as standard. As well as a high quality finish that one would expect from a premium quality brand. They also do a range of terminal tackle which includes snaps, split rings, lines, rods.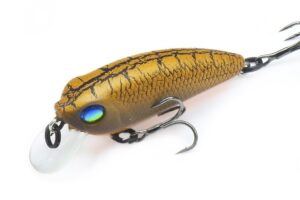 Pontoon21 Alter Idem 36SP SR
Pontoon21 Alter Idem 36SP SR inherits a lot from the Cheerful family. This include the body shape and unique balancing system. It has a geometry of a shad lure and is described by many anglers as a silent killer. A size allows the lure to be used with ultralight and light gear. Almost all predators will attach this minnow. Pike perch, trout, big rudd are known to greedily attack this lure. It has a very stable action no matter the retrieve.
€

7.50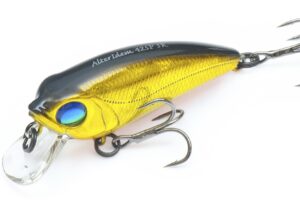 Pontoon21 Alter Idem 42SP SR
Pontoon21 Alter Idem 42SP SR has a special balance system. As well as the iconic shape of the Cheerful family of lures. A small silent hard lure in the geometry of a shad. For its size it is equally suitable for both ultralight fishing or fishing with light tackle. The size of the lure is well suited for catching a wide variety of predators. Medium-sized pike, perch, rainbow, brown and brook trout.
€

7.50